The Cerro Maricunga Project
Atacama Pacific's 100%-owned Cerro Maricunga property is located 140 kilometres by road northeast of Copiapó, Chile on the northern end of the Maricunga Mineral Belt 20 kilometres south of Kinross Gold's La Copia silver-gold mine. Since 2010, Atacama Pacific has completed more than 100,000 metres of drilling on the property outlining the world class Cerro Maricunga oxide gold deposit, one of the largest undeveloped oxide gold deposits in the world.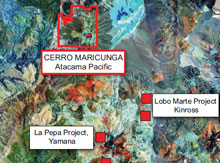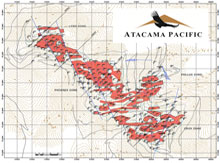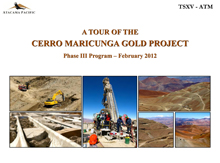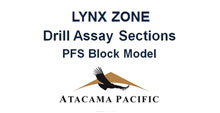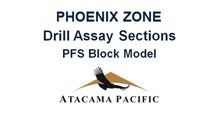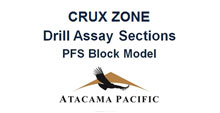 The Cerro Maricunga deposit hosts a pit constrained gold proven and probable reserve of 3.74 million ounces (294.4 Mt grading 0.40 g/t Au) at a 0.15 g/t Au cut-off grade. In October 2014, Atacama Pacific reported the results of a Prefeasibility Study on the Cerro Maricunga deposit which envisions a large open pit operation mining 80,000 tonne per day with a conventional heap leach processing facility recovering 2.96 million ounces of gold over a 13 year mine life with cash costs of $683 per ounce.